Pursuit of a Green Planet – About the Producers

Keith Tucker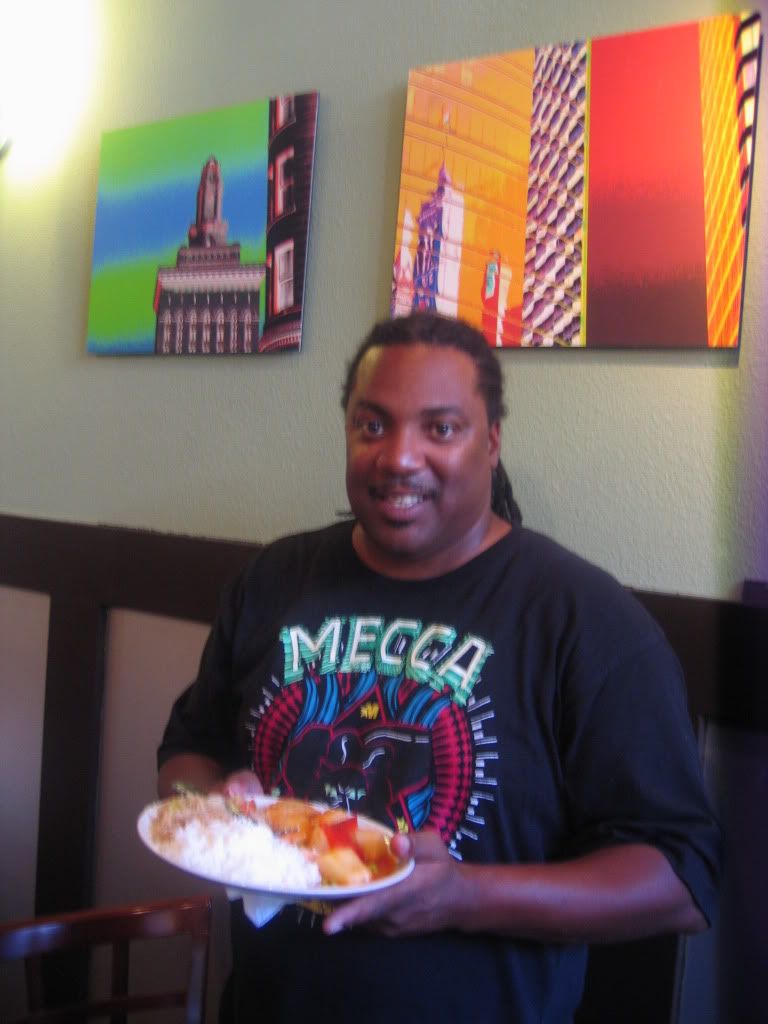 Keith Tucker is an inventor, entrepreneur, activist and the visionary force behind Pursuit of a Green Planet. He has spent his adult life helping to shape pop culture and working in the entertainment industry. He is the creator and host of the acclaimed radio program 'The Keith Tucker Show' out of which he developed the groundbreaking series Hip Hop Beyond Rap.
As a sixteen-week series 'Hip Hop Beyond Rap' focuses on hip hop as a global culture whose philosophical underpinnings supports all peoples' right and ability to determine their own destiny. The series explores the nine elements of Hip Hop Culture and invites Hip Hop pioneers and activists to discuss how Hip Hop can continue to positively influence society at large. This series seeks to uncover the true meaning and nature of Hip Hop and make its history relevant for a new generation. The series is one of a kind on American airwaves.
Along with the ground breaking "Hip Hop Beyond Rap" series, Mr. Tucker is also producing as series called "Hip Hop Activism and Black Mentorship". In this 30 week series Keith will interview some of the top activists that helped shape the past forty years of American and world history. From the Civil Rights movement to The Black Power Movement and contemporary Hip Hop Activism, the series connects culture and politics and demonstrates how they influence one another.
Keith's experience with substance abuse and his subsequent twenty years of sobriety was the inspiration for Pursuit of a Green Planet. He made the initial connection between the 'Green Movement' and his personal quest by viewing his body as an inner-environment that must be maintained in the same way we are thinking about our outer-environment. He wanted to take his twenty year quest of cleaning his body to the next level by purging it of all the toxins present in our common diet. Thus he came upon the concept for Pursuit of a Green planet.
Being a hip hop activist Keith immediately saw the connection to the nine elements and the concept took flight. The passion and conviction he brings to spreading the positive news about the hip hop generation, and the affect true hip hop has had on pop culture in our country is now being merged with the, number one issue of our time; the environment and the green movement.
As a Producer for POAGP, Keith brings his visionary fire, his deep connections to the hip hop community, his entrepreneurial spirit, his ability to spread a positive message and his irrepressible work ethic to the project.
---
Inye Wokoma

Inye Wokoma is an award winning photojournalist and fine art photographer, visual artist filmmaker and a media arts and literacy instructor.He received his training in journalism and film from Clark Atlanta University, studying in the same programs and under the same instructors that spawned such media notables as film directors Spike Lee, Bill Nunn, and Monty Ross.  He began his career as a photojournalist before he graduated from college with a series of self-assigned projects that continue to receive acclaim to this day.
As a photographer and filmmaker he works almost exclusively on projects with a sense of social responsibility. He works regularly creating media for periodicals, NGOs, government agencies and business sector clients creating media to address critical issues like HIV/AIDS, immigrant rights, labor relations, homelessness, climate change, environmental degradation, and politics amongst others. Amongst his most recent projects include producing an educational film about water pollution for the Washington State Department of Ecology and Seattle Public Utilities. The film will be used in elementary and middle school classrooms in Western Washington.
As a photojournalist he has won awards for his coverage of the social backlash against Central Asian and Arab Americans in the wake of 9/11 as well as his coverage of the aftermath of Hurricane Katrina.
As a media arts and literacy instructor he had developed and implemented multi-disciplinary programs for Seattle Public Schools that focus on current events with major social implications and supporting teachers by pairing traditional curricula with experiential learning. In 2006-2007 he led a yearlong project at Asa Mercer Middle School focusing on the long-term social implications of hurricane Katrina. The students participated in a series of workshops and study intensive fieldtrips. The project culminated with a delegation of 18 students traveling to New Orleans to do volunteer work and study the after effects of the storm first hand. They wrote about the experience and published a project magazine about what they learned.
Inye has a unique ability to both see the big picture and manage the fine details to make big ideas a reality. He has been working with Keith's vision to create a solid pre-production and production plan. His role in the production is to coordinate the events and activities at each of the stops during the POAGP road trip. As a Producer for Pursuit of a Green Planet, Inye's depth of experience and skills has proven invaluable in shaping the production.
To learn more about Inye visit:
Ijo Arts Media Group
Inye Wokoma Portfolio Site
---
Share on Facebook